If you have a passion for cinema and filmmaking but you're struggling to find opportunities to gain experience in the film industry, you have a couple of options. Many prospective filmmakers up-sticks and move to a city with a burgeoning acting scene, attracted by the bright lights of jobs and their big break. But, I'd like to offer an alternative route, the route that I took: doing it yourself.
In November 2019 I wrote, directed, produced and acted in a short film with the help of some very talented people. I wanted to showcase my talent, and what better way to do that than through a film I have complete creative control over. So, I spent 6 months preparing for it, eventually saving £4,000 GBP courtesy of two jobs that brought in no more than £400 a week.
The film was my debut as a screenwriter, director and producer. It was a risk. It was challenging. It was by turns, empowering, stressful, exciting, exhausting, and nerve-wracking. But ultimately, it was career-affirming; I now have a film that I can be proud to call my own, and my career as a filmmaker has begun.
While making 'Echoes From January', many things went well and fueled my passion. Other things threatened the very existence of the film. At times, I questioned if I'd made a huge mistake in undertaking such a big project on my own. But, I persevered, and – along the way – found courage, agency and vision as a first-time filmmaker. I'd like to share these experiences with you.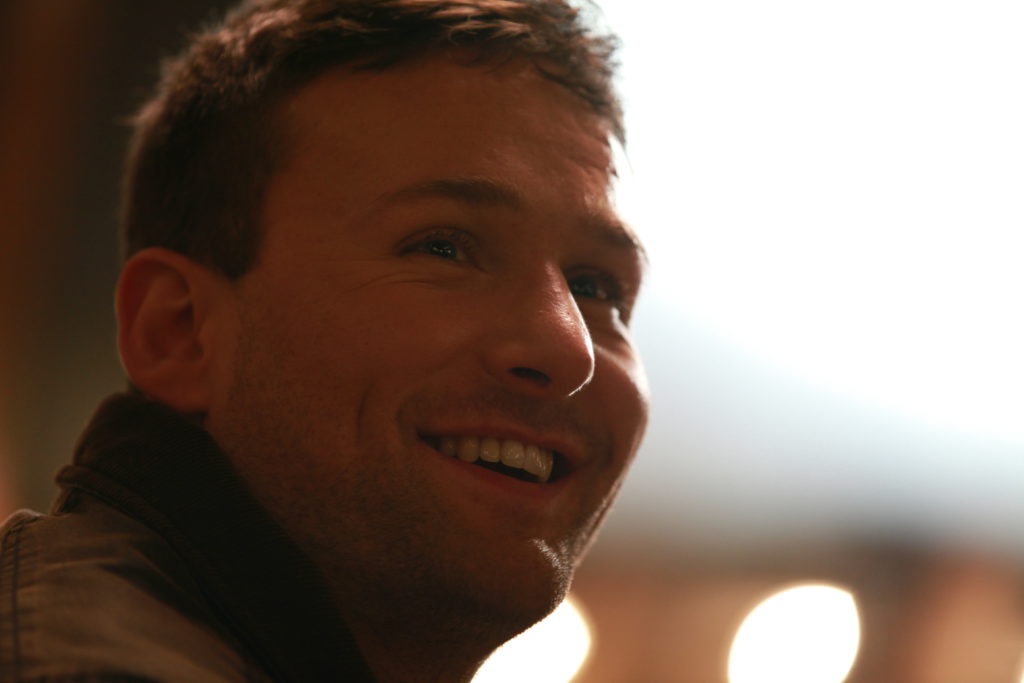 Don't sell yourself short
When I was 12 or 13 I came across films like The Blair Witch Project as well as directors like Sam Raimi and Shane Carruth. These pioneering micro-budget films and directors should serve as testimony to any aspiring filmmaker that there is no relationship between budget and quality.
I thought, "If they did it, so can I". It just requires courage. After all, Kevin Smith, Mark and Jay Duplass, Richard Linklater – they all started somewhere. Some people insist that the brilliance of these filmmakers cannot be replicated by just anyone. If this is you, do stop to ask yourself, who is "just anyone?" Like you, your creative heroes were all supposedly "just anyone" at one point in time.
I think making that demarcation is incredibly healthy; you need to be able to conceive of these people as ordinary in order to move forward. They worked hard for their success. Believing that their path to greatness was preordained is dangerous. This belief will stand in the way of your potential. It'll hinder you with a handy excuse every time you feel like executing an idea.
Inspired by the legends of shoestring filmmaking
Despite it being one of the most influential horror films of all time, Sam Raimi, Bruce Campbell and Robert Tapert had a torrid time trying to secure investment for The Evil Dead. In Campbell's 2002 memoir If Chins Could Kill: Confessions of a B-movie Actor, he lists eleven reasons why investors were reluctant to commit to the film.
As an independent filmmaker, I recommend reviewing Campbell's list. it's as relevant today as it was then, and it offers invaluable insight into the mind of would-be investors and why you may struggle to find funding for your project. While the same age-old barriers to getting your film bankrolled may still be in place, don't let that dishearten you. Filmmaking isn't as expensive as it once was.
In more recent history, cerebral indie giant Shane Carruth, armed with a Mathematics degree and zero filmmaking experience, made "Primer" in 2004 for a reported $7,000 and walked away with the Grand Jury Prize at Sundance for his efforts.
Around the same time, Mark and Jay Duplass made "The Puffy Chair" for a reported $15,000, thereby initiating their ascent to the ranks of independent film royalty. Encouraging, right? What's even more encouraging is that filmmaking equipment has never been cheaper or more accessible; new voices should be emerging all the time.
The life of a first-time filmmaker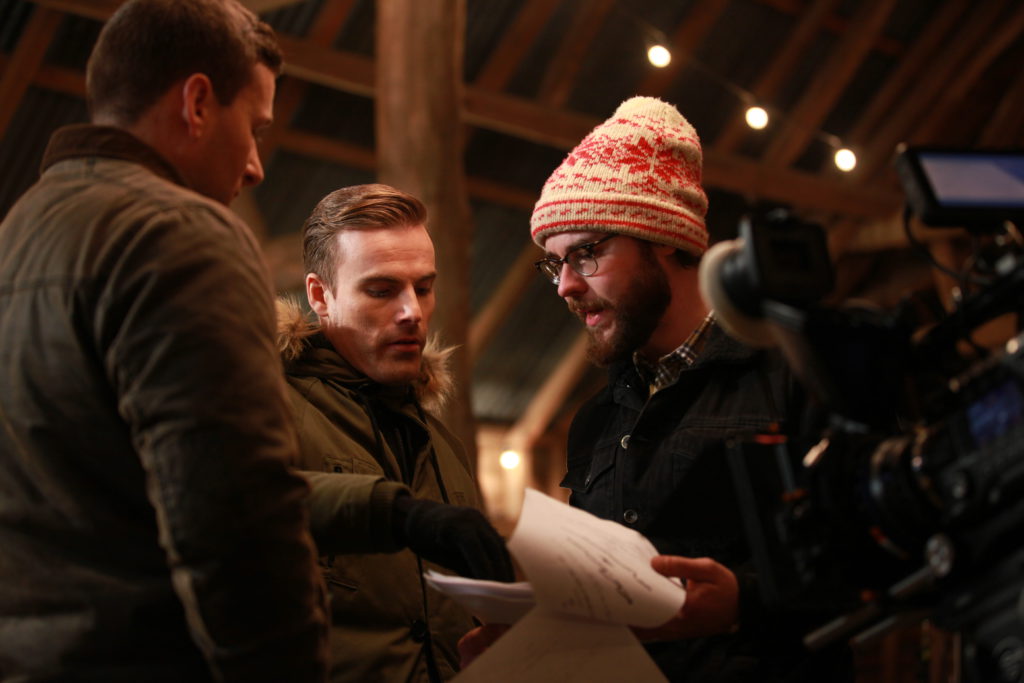 Budgeting for production
In the summer of 2019, I bit the bullet and decided to make my first short film. At the time, I was working as a cover teacher during the day and as a personal trainer in the evening. My income was modest but I wanted to complete a film before the end of the year.
After some speculative conversations with potential collaborators I calculated that, if I were to cut back on expenditure as much as possible, I might be able to have enough saved by November. A tentative date was set and I got to work on the script straight away.
Writing a screenplay
A multiple-location, set-piece-laden action movie might prove to be something of a headache as a debut film. When you're working with a small budget, it helps if you're more influenced by Before Sunrise than Thor: Ragnarok.
My film concerned two twenty-somethings who, after spending some time apart, reunite when one of them feels compelled to inform the other of their partner's infidelity. I wrote the script in about a month and quickly assumed the role of producer.
Hiring a crew
First of all, I knew I had to find a skilled cinematographer; someone who shared my appreciation for a cinematic image. So I posted an ad on a couple of filmmakers groups on Facebook and James Ducker responded to it.
James has worked with Idris Elba on his directorial debut "Yardie", as well as The Royal Marines and a litany of other great projects. I'd be remiss if I didn't give James a special mention in this article; his generosity and consummate professionalism elevated this film far beyond what it would be without him.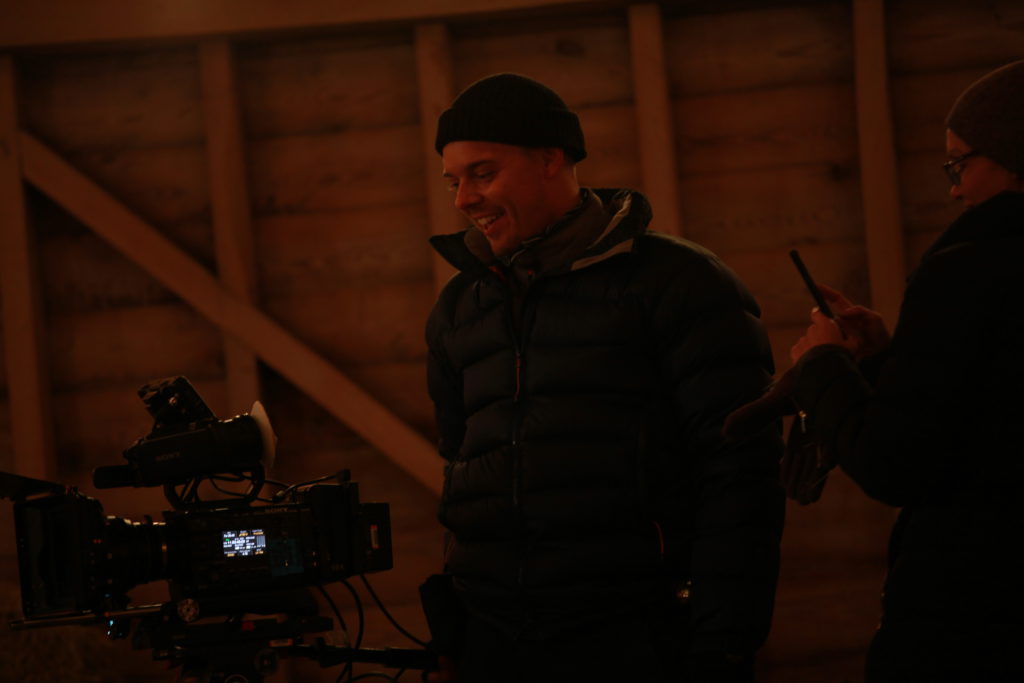 We liaised with a rental company and finalised a kit list complete with Zeiss CP.2 lenses – I wanted it to look good, folks. Next, I needed another actor. I reached out to Johnny Byrom, an old school friend who has worked consistently since graduating from the Manchester School of Acting. He liked the idea and came on board.
I then recruited my friend Liam Rigby as a Boom Op, Frances Straker as our MUA, Josh Gwynne as our 1st AC and David Whitchell, James Rudd and Kyriakos Georgiou as our lighting team. After Googling generic film crew contracts and fiddling with the fine print, I gathered everyone's signatures and had officially recruited my crew.
Location scouting
During this time I was trawling through page after page of filming locations. Many of them were stunning yet jaw-droppingly expensive. Just around the time I began to think we were going to have to film this in a yurt (no, seriously), I found The Great Barn in Bourn, Cambridge – a 13th-century timber-framed gem that would provide the rustic backdrop I was looking for.
Finally, I contacted Enterprise to hire a rental car for four days before securing a cottage ten miles outside of Bourn, where the crew and I could stay overnight. It took me a couple of months to get all of these details ironed out and made me seriously appreciate the role of the producer.
Day one: Expect the unexpected
We had two days to do everything; travel there, get the film in the can and get home. Liam and I set off from Huddersfield on the 20th of November at around 8:00 am. We were an hour away from Cambridge when I got a call from James, the cinematographer, asking about our ETA. He'd arrived an hour earlier than I was expecting, so I put my foot down. I wish I could tell you that was on the only surprise we received on day one.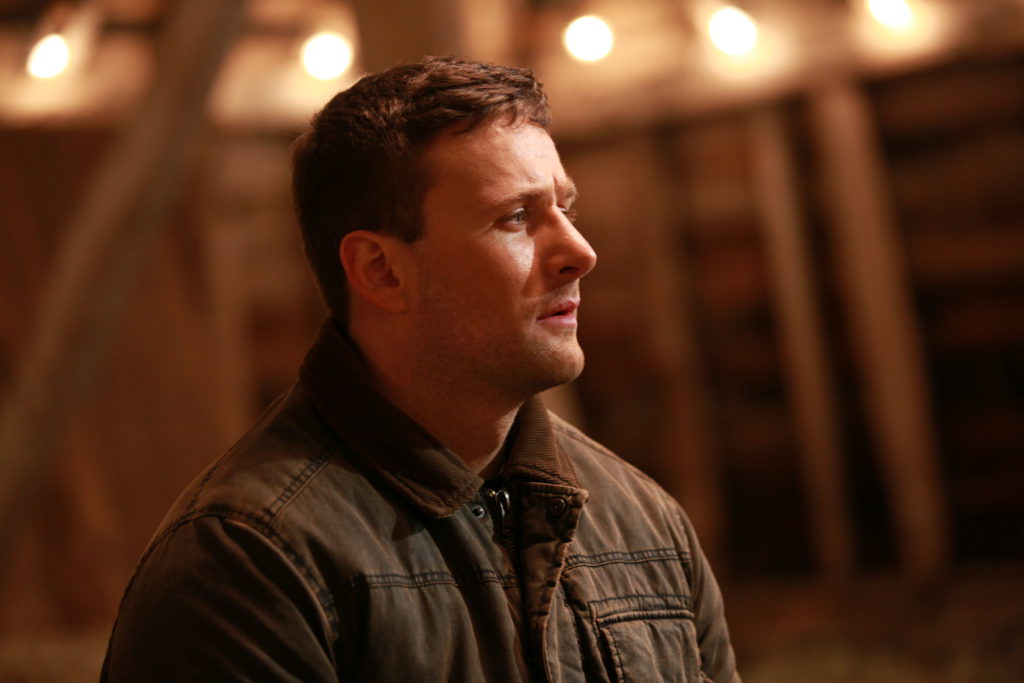 Man down
Me, Liam and Josh pulled into Cambridge Station and shook hands with Johnny and James. The key members of the crew were assembled, so we drove to our cottage in Melbourn and unpacked. Then, we got the call. A bad one.
One of our lighting team rang to tell us they had become very ill and couldn't make the journey to set. This was a disaster; we couldn't shoot a single frame. What followed were two or three very frantic hours of phone calls and text messages being exchanged. Sprinkled in were a few exploitative offers being sent our way by local film and tv companies.
We needed a Gaffer with their own kit, but I couldn't afford to pay somebody £850 for six hours of their time. It was all beginning to look grim. The day would cost me about £2,000 and it looked like I might as well have thrown that money on the nice little stove we had in the front room of the cottage. Then, a lightbulb moment. I had been in contact with another Gaffer in the lead up to production, I knew that he lived an hour or two away and had his own kit. It was all I had left. Mercifully, he had just finished a job and was willing to make the journey over to help us out. Three hours lost but a crisis averted, for now.
Lost lenses
We arrived on location ready to shoot a film. Then we hit another speed bump no less damaging than the first. The company that supplied some of our camera equipment had sent the wrong lenses. We wouldn't be able to use them with James' camera. We called them to see how this had happened. Ends up they had made an incorrect assumption about the lenses we required, so they apologised and subsequently ordered a courier to deliver the correct lenses. The only problem: their ETA was 8pm.
Personnel issues and technical hiccups had cost us nearly an entire day. But, the lenses eventually arrived and we got to work straight away. We did what we could, packed up around 11pm and waved goodbye to an unexpected first day.
Day two: The show must go on
Day two went much better but we knew from the outset that we had a lot to do. The prospect of us not finishing was very real. We started filming much earlier but I had an inescapable fear that this film wasn't going to turn out how I imagined.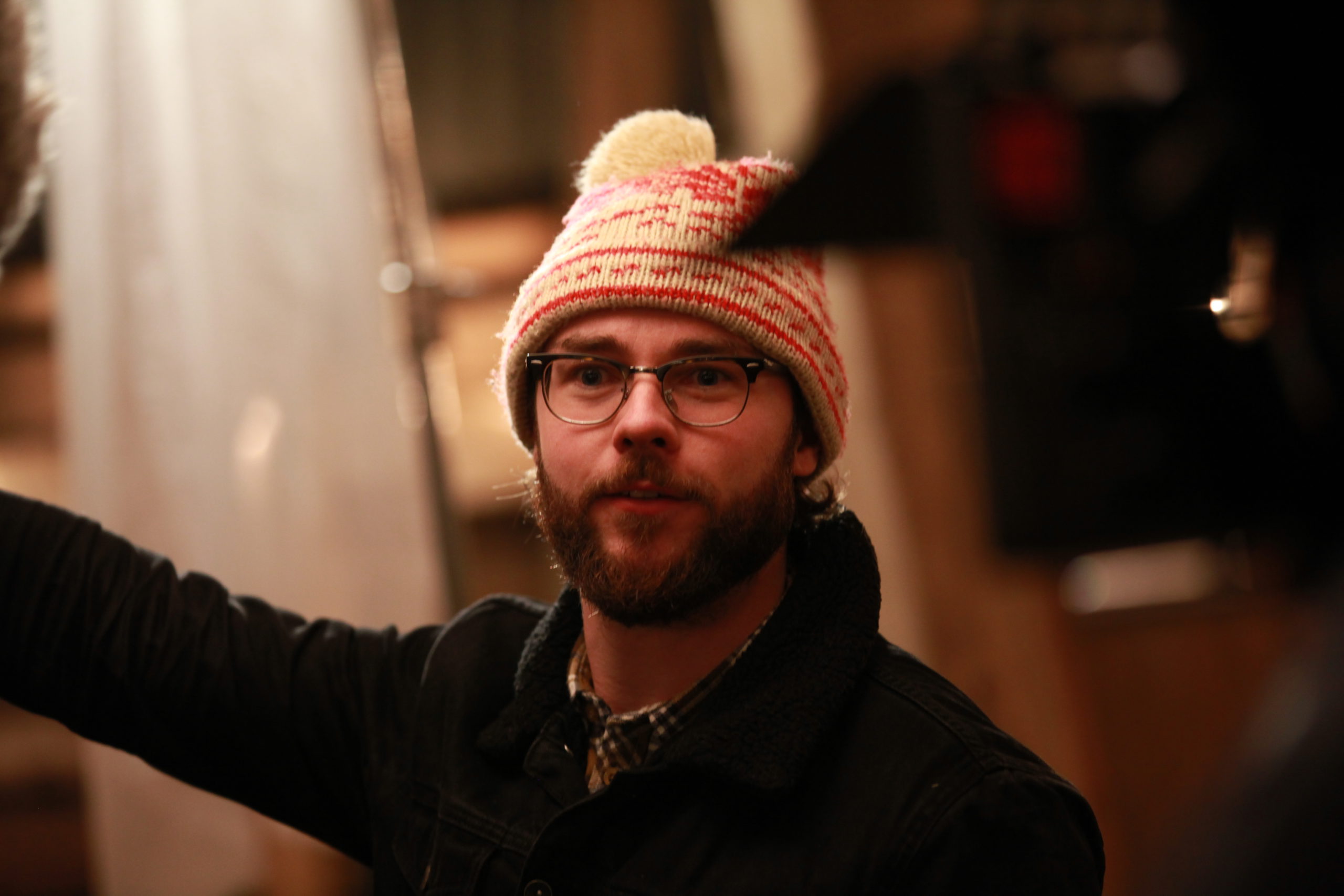 Takes and time limits
We only had time to get one or two takes before moving on and, truthfully, I'm not much of a first-take guy. It usually takes me a couple to shake out the cobwebs and the prospect of losing a £4,000 investment didn't exactly lower my handicap. "Needs must," I thought while cutting pages out of the script to chop the running time down to something we could deal with. We ploughed ahead as best we could and eventually wrapped around 10:30 pm, breathing a sigh of heartfelt relief. I gave everybody a hug and we parted ways.
The editing room
Liam and I set about starting the editing process the very next day having had about 5 hours of sleep. We watched every minute of footage and started stitching the best of each scene together. At that time, I was tired and perhaps too involved. Thankfully, Liam did a great job in the editing booth and had the final cut completed in three days.
Showing 'Echoes From January' to family and friends was a uniquely painful experience, as I'm sure any filmmaker will attest. I am a fierce self-critic and knew that whilst there were many promising things about the short, it lacked punch. Could the film have been what I wanted it to be if it weren't for the major curveballs we had to deal with during production? That would be convenient, wouldn't it? In hindsight, perhaps my script could have been refined and the issues we faced just compounded that problem.
Reflecting on 'Echoes From January'
I swung for the fence with this film. I did something on a scale that nobody else I know has attempted. No crowdfunding, just months of saving, sacrifice and headaches for 17 minutes of footage. I had to replace a crew member and lost almost an entire day of filming and, as it currently stands, my return on investment is exactly zero.
Failure? Depends how you define it. From a managerial perspective, there's plenty to be proud of and from an artistic standpoint, there's real value in what we've created. I've already had conversations with the team about the next project and, in making the courageous decision to go it alone, I have something to take to future investors. Entrepreneurial spirit is a highly investable characteristic – don't underestimate it.
As we were shooting, I remember thinking that the possibility of creating something great seemed to hang in the air, like brilliance was attainable. Next time, I'm determined to seize it. If you have an idea for a project, I hope it isn't too long before you give yourself permission to seize your vision, too.
About the author