Günther Gheeraert is an award-winning filmmaker with a track record of beautiful travel films that resonate with themes of poetry and sensitivity. His lens is often focussed on people and the planet; he believes human beings are an inexhaustible source of inspiration.
With each film, he invites us to discover foreign cultures and explore beautiful landscapes around the world. He has collaborated with brands like L'Oreal, BMW, and Euromillions, and has been awarded 5 Vimeo Staff Picks, FWA awards and a CDEC bronze award.
We caught up with Günther to discuss his globally-acclaimed film 'Rise Up', which spans three separate continents and features stunning imagery from locations such as Maasai villages and temples of the Indus Valley.
Hi, Günther! Thanks for agreeing to talk to us about your acclaimed travel film Rise Up. This project gave you the opportunity to shoot some truly stunning scenes in Asia, Africa, and South America. Tell us, what was it like to travel the world as a filmmaker?
Thanks for inviting me! This was an incredible project for me because it gave me the opportunity to travel all around the world. At the time, traveling was my biggest interest and the client – a travel agency called Continents Insolites – wanted to create a film that promoted some truly beautiful and wild destinations.
It was like a childhood dream coming true. I love to travel, and here I was, alone, shooting and exploring these beautiful landscapes and discovering foreign cultures. Sure, it was exhausting too; I took about thirty flights to shoot the film over a period of about three months (thankfully my carbon footprint has been offset by the client). But, it was such an adventure, and I miss it!
The film is so vibrant and the composition of your footage is truly incredible. It feels like every frame is a picture. Can you explain, what do you look for when you're making a film like Rise Up? Is it the perfect frame, do you look for colors, or is it more spontaneous?
Rise Up was a really spontaneous film. My intention was to put myself in the shoes of someone who discovers a new place and its inhabitants. I wanted my images to reflect reality and, at the same time, inspire viewers to come and visit these places. I wanted every scene to be as beautiful as a painting, but also like an authentic moment of life – but to be able to do this, you need to have the instinctive ability to sense which people and places to shoot.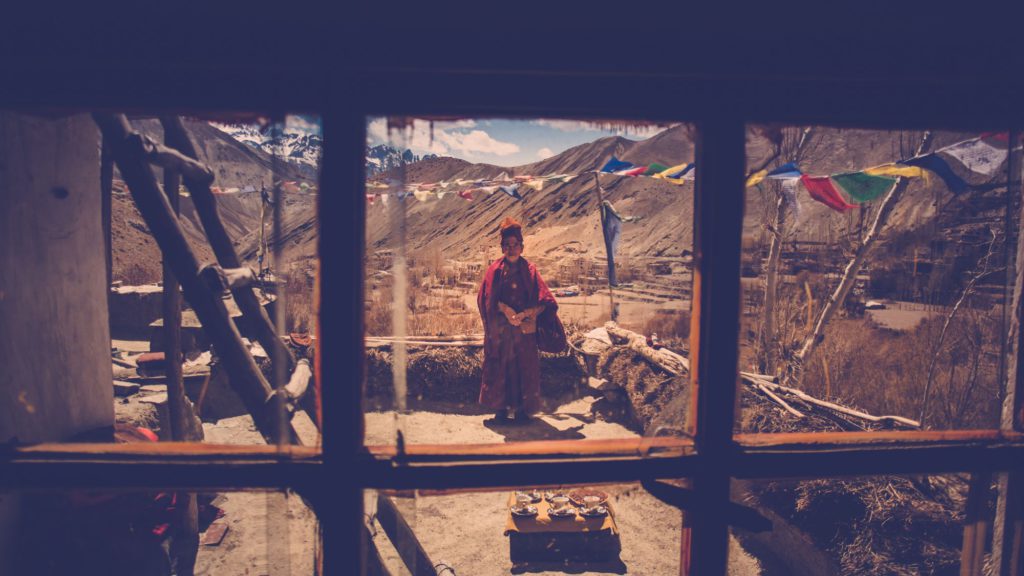 It's a technique that I have worked on for years – it's close to photography and photo-journalism. You have to be discreet and ready to shoot at all times. I also specifically asked the client to provide as few directions as possible for each destination so that I could work spontaneously and react to any surprises while shooting. Getting the client to trust me with complete control over the film's images, editing and music was a big ask, but it paid off!
The client arranged a small ceremony in Belgium for me to reveal the film to them and all of their employees. It received thunderous applause and zero edits. Overall, I'm really proud of the film. It's proof that you can make commissioned films with total freedom and with a truly artistic purpose. On top of that, the day after we published the film, we won a Vimeo Staff Pick, which is awarded to the best films on the platform.
A project like this would be a dream job for many filmmakers. Do you have any tips for anyone who is keen to try their hand at a travel film?
I don't know if I can provide any advice on landing a travel film. But, what I can say is that this kind of project requires you to be extremely reactive. I scouted each location extensively to find the right framing. I had to adapt to the light every time, to the conditions, to the people present. And I only ever had a maximum of one hour in each spot. I knew I wouldn't get a second chance, so I had to be able to test the framing of each shot, and I had to be able to adapt, fast!
I guess my tip is to be agile in order to give yourself the best chance of finding that perfect shot. And have lots of storage and batteries! I shot around 10,000 clips and I only kept 1% for the edit. I worked on the edit alone, and it was a huge undertaking. Fortunately, I was lucky to have a full month of post-production.
During this time, I was able to work with the musicians I wanted, The Mooders. We worked together on the theme and the rhythm of the music. It was a real joint effort. The cherry on the cake was when the singer, Louise Elliott, recorded her vocals at the same time I finished the color grading of the film. It was then that Rise Up was born.
In the film, you take audiences on a trip around the world to Tanzania, Chile and India. Is there a reason why you chose these three locations and are there any other countries you wish you could have visited?
The client, Continents Insolites, had these exclusive destinations that they wanted to highlight, so I didn't have a say on any of the film's locations. The idea was to cover several continents, and I would have liked to have gone to Australia, but because of time and budget this wasn't possible. It would have been a wonderful place to film – it's practically a continent all by itself.
I was lucky enough to visit Iceland a few years ago, it would have definitely had a place in the film. To be honest, there are so many unique places to visit – the list wouldn't fit in this interview! But with all the time, money and sheer effort that goes into the production of a film like Rise Up, I'm not sure it would have been possible to shoot anywhere else as well.
Although, we did have some creative solutions to try and get around this. One of the tricks of the project was to pretend we went to more places than we actually visited. For example, India is a wonderfully diverse country. I shot footage in a mosque which looks like it could have come from an Arabic country. And my footage from the north of the country, the region of Jammu and Kashmir is in the foothills of the Himalayas and looks a lot like Tibet.
We're fascinated to know how much planning is involved in a project like this. Can you tell us how long it took to prepare before shooting Rise Up?
This project was very different from the advertising films that I've been working on recently, which require several meetings, a storyboard and a large team. Rise Up was much more organic. The difficulty was quickly feeling out each location in order to capture its very essence.
I guess the time I saved in pre-production ended up in post-production. Imagine that amount of information to process: nearly 10,000 clips to view, collect, and archive. Then to edit them into something logical and beautiful. I guess post-production felt like the longest part of the trip!
How big was the crew? Did you travel with a large team from Continents Insolites or were you alone as a solo filmmaker?
I was always with a guide, but they changed with each region. These are the same guides who usually work with the travel agency to show visitors each location. But, I was alone as a filmmaker – which has its pros and cons. The biggest advantage was the artistic freedom of my images and being able to choose what to film. I could take as many different shots as I needed. So, I tried, retried, insisted and persevered to make sure I always captured the most interesting material at each location.
The downside was that I had to manage everything – staying on top of my equipment while shooting wasn't always easy. I was very lucky I did not miss a single of my thirty planes. Although, there was a close call during a 7-hour stopover in Rio de Janeiro. It was night, I was a little sick, and I fell asleep. I would've missed the plane if it wasn't for a particularly-understanding boarding team. These are the perils of traveling alone.
We'd love to know what camera and gear you used, and how did you decide what to take and what to leave at home?
I just used the equipment I had at the time: a Canon 5D Mark III DSLR and a bunch of Canon lenses: 14mm 2.8, 24mm 2.8, 50mm 1.4, 100mm 2.8, 70-300mm. I also used a monopod and… that's all! The main reason for this choice is that I was traveling alone and I needed one camera that could quickly switch from video to photo. I also needed something compact and durable, that would survive traveling around the world, and the 5D was perfect.
The secret of these beautiful images is I modified the camera to shoot RAW by installing the Magic Lantern operating system on the camera. It offered a wide range of possibilities in post-production – a bit like photo editing but for video. It's more common now, but it was ahead of its time when I made Rise Up. I think it's the reason why the film is still doing well today.
Do you have any recommendations for travel filmmakers looking to capture great footage, while also keeping gear light?
I think the hardest part is the first step. Once you're on your way, you will have enough time to discover how to make your film. I love the photography and philosophy of Terence Malick. The composition of the shots, the lighting, and the camera movements. I'm inspired by his experimental style, themes of multiple temporalities, and mystical fascination for the natural world. So, if I had a recommendation, it would be to check out his films, including my favorite 'The Tree of Life'. Keep watching documentaries, films about traveling, and look for photography exhibitions by travelers.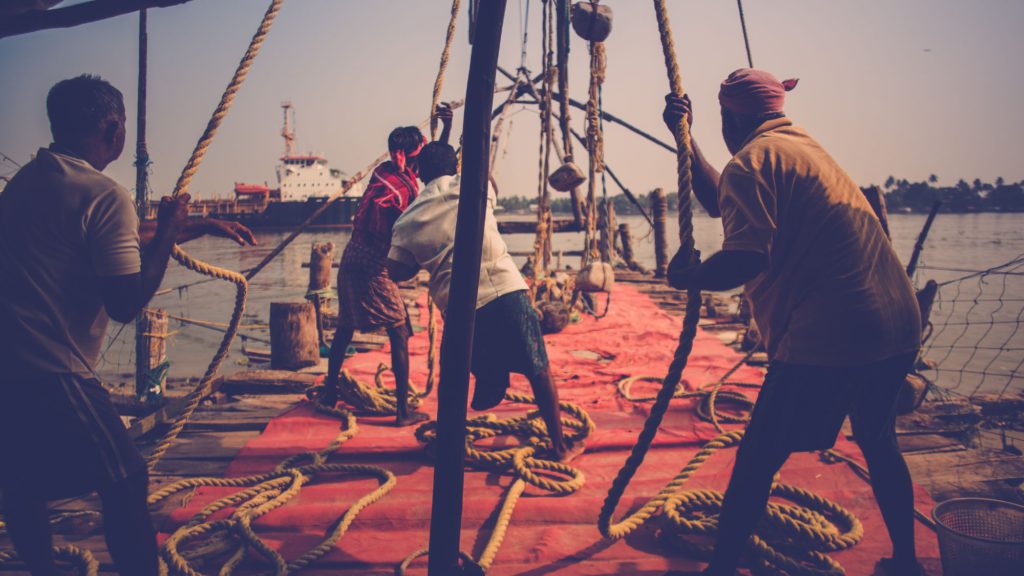 After that, I will say that the best advice is to practice! Wherever you are, you'll be surrounded by things you can shoot. Search for new things and subjects; everything can be interesting. When you are filming, don't hesitate to capture a lot of sequences. If you think something isn't working, change position. Sometimes a single step can change everything! Bring a lot of batteries and cards, and shoot, shoot, shoot. Check it after and you'll have endless shots to edit into a film. The hardest part is the first step.
We imagine there can be all kinds of challenges when working on a project like this. There are language barriers, travel delays, and busy itineraries. But, what would you say were the biggest challenges of filmmaking while traveling the world?
For me, the biggest challenge was deciding which images to include, which people to film, and how to represent the people I was filming. I'm always careful not to betray the image of the inhabitants of anywhere I film. Even when I don't have much time, I try to understand the places I am filming, so I always mix with the locals and chat with them. Looking is essential in order to portray their reality as closely as possible.
The people in Rise Up are often fascinating. For example, your footage from the Maasai village is our favorite from the entire film.  When you arrived at a location, did you already know who you were going to shoot, or did you have to go out and scout subjects for the film? Also, were there any people or locations that you weren't allowed to film, that you wish you could have included?
I was lucky to access some incredible and sometimes inaccessible places. I love the example you gave about the Maasai. I was lucky enough to be able to stay alone in immersion for a few days in this village. They welcomed me with kindness and were happy to show me their way of life. I managed to converse with one of the Maasai who spoke a little English, but that's it.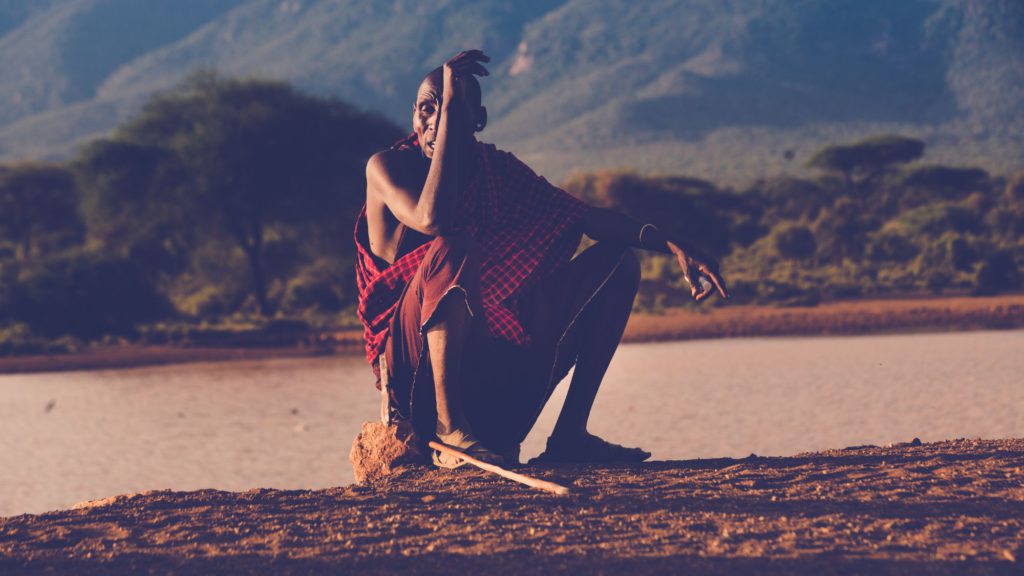 Another example of a really amazing place that I could access is a temple in a small village called Ang, in the Indus Valley. Two priests were celebrating a religious holiday behind closed doors and I was able to attend the confidential ceremony. I was asked not to speak or make any noise, but the experience was really intense.
And lastly, there was an incredible island in Chile. I set off from Puntas Arenas, at the southern tip of the country, and after eight hours navigating a particularly capricious sea, I docked on the island of Carlos III. It's a scientific and ecological camp that shelters a whale observatory and I even had the opportunity to camp overnight in a dome-shaped eco-home that was heated by a wood fire.
You worked closely with the band 'Mooders' on the soundtrack. What kind of sound were you looking for, and how important is music for you when working on a film?
I always say that a film's music is very important. That's why I worked closely with the band on the soundtrack to Rise Up for more than a month. We were advancing step by step, going back and forth on the editing and the music to create something truly unique. We wanted the film and its soundtrack to be an immersive experience, a little bit like a dream. Our main goal was finding the perfect balance between atmosphere and rhythm.
I think the combination of the soundtrack's melody and Louise Elliott's vocals really help to capture the atmosphere that we were looking for. Mooders also experimented with instruments and added sound design effects that linked perfectly with the film. I particularly like the sounds of winds at the start of the film and the bells at the very end, which cut the song as if the viewer has suddenly woken up from a dream.
To make Rise Up as immersive as possible, we worked hard to give the soundtrack the same energy and rhythm as the film, so that it really stays with the viewer and inspires them to travel. To finish, there's the lyrics, which are also full of poetry:
"Tell me you want us to go and go far,
Where no one knows who we are.
Fly away from here and let me go to rest,
Coz you're the only answer…
You and I, we were supposed to fly…
Tell me the story of the world that you know,
Where things go with a different flow,
And no one ever gets scared of the rain.
You and I, we were supposed to fly…
So high…"
About the author