Part 1 – On Music Videos
I like to think of filmmaking as an art form. Now, that's not to say that every piece of recorded video is art – far from it – but the medium itself can be a gateway to create truly artistic work. Above all, I believe music videos offer the possibility to be the most creative sub-genre of filmmaking.
Where commercials are controlled by ad agencies, documentary work is highly dependent on their subjects, and narrative projects often have to…well, tell a story – music videos offer the potential to be absolutely anything a director wants. They are the perfect outlet for expressing ideas or experimenting with stylistic techniques whilst keeping (almost) full creative control throughout.
The way I see it, there is truly no right or wrong way to make a music video; every one of them is a blank canvas for a director to paint on.
Sounds perfect, right? I bet you're wondering where to sign up. Well, there's some fine print to consider. With creative freedom comes restrictive (or zero) budgets. The reality is that nobody under the sun will give you all the money you want just to play around, experiment, and stimulate your creative muscle (unless you're Christopher Nolan).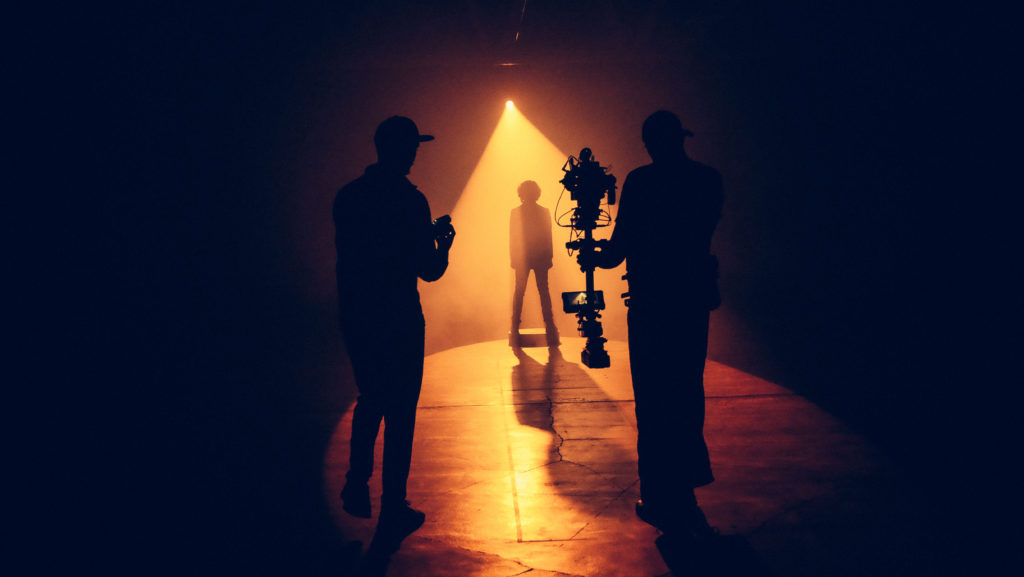 In a way, it's a good thing. Necessity is the mother of inventions, and what you lack in resources you have to make up for with creativity and hard work. It teaches you to turn your weaknesses into strengths. I've always loved music videos and have strived to work on as many of them as I can throughout my short career. So, how do you get started working with musicians and record labels?
Part 2 – The Beginning
Reaching Out
Since I moved to Los Angeles a couple of years ago, the most exciting thing on my mind has been to make the most of a city inhabited by what feels like millions of artists. This is true for many creative hubs around the world, such as London, Paris, and New York. But, LA really has an atmosphere where every other person you meet is involved in the arts in some way or another. Every time I stumble upon someone's work that I enjoy online, chances are they live just a few miles from me.
This is how this project started. I had been a fan of the band M83 for more than a decade, and even had the chance to see them live a few years ago. Jordan Lawlor, one of the band members, had announced that he was on the brink of releasing new music as J. Laser, his solo project. I took it upon myself to reach out to him through Instagram and offer to work on a music video for one of these upcoming tracks.
This can be a strange process: on one hand, you have to assume that people who live in the spotlight of the media are inundated with fan mail, requests of all kinds and weird messages. At the same time, musicians who are about to release new material recognize the importance of music videos.
Reaching out to musicians and artists makes sense, you just have to be genuine, straight forward, and not come across as a serial killer (easier said than done).
Thankfully, Jordan was very receptive and approachable, and after a bit of online back and forth, he was gracious enough to send me a set of tracks he had been working on. I brainstormed for a few hours and wrote down potential ideas and concepts for each of them. It turned out that our creative sensibilities aligned well, so we decided to meet and flesh out what our first collaboration could look like.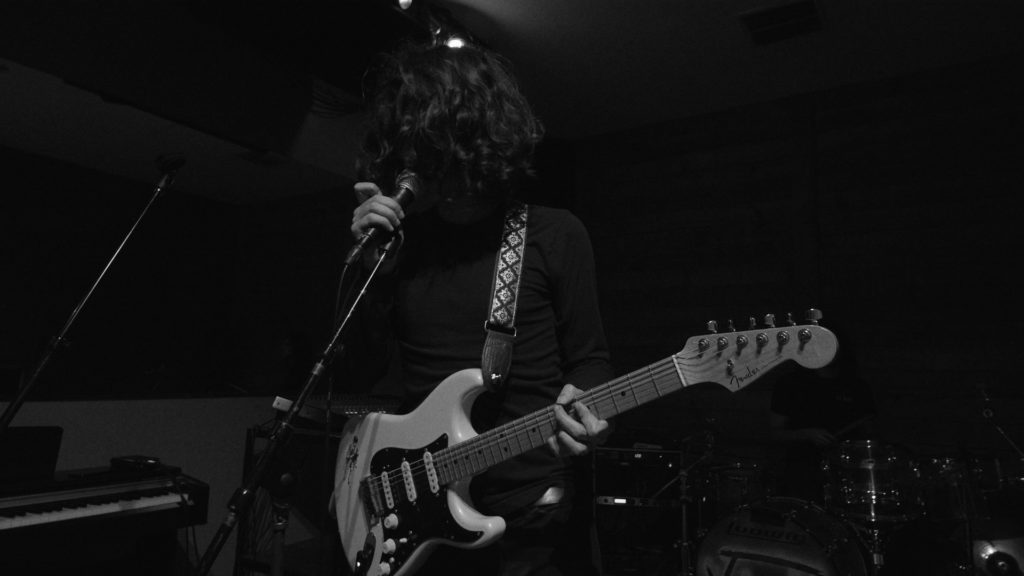 The Idea
After settling on 'Sunshine' as the next track to be released, Jordan and I refined some of our original ideas into a more achievable concept. We quickly decided to stay away from a linear narrative, instead choosing to create a set of colorfully abstract visuals that held an introspective quality.
The bulk of our conversations happened through a set of emails: we shared ideas and visual references for a few days and, like a block of marble being sculpted over time, the concept for the video slowly began to take shape.
In a nutshell, our idea for the music video was to create a surreal world that would be entirely happening inside Jordan's head.
To symbolize the idea visually, a bust of Michelangelo's David – a renaissance-era symbol of the standing heroic male – would be introduced in the film, encased in a glass box. The rest of the film was to be a series of extremely colorful lighting setups where Jordan would play each instrument on the track.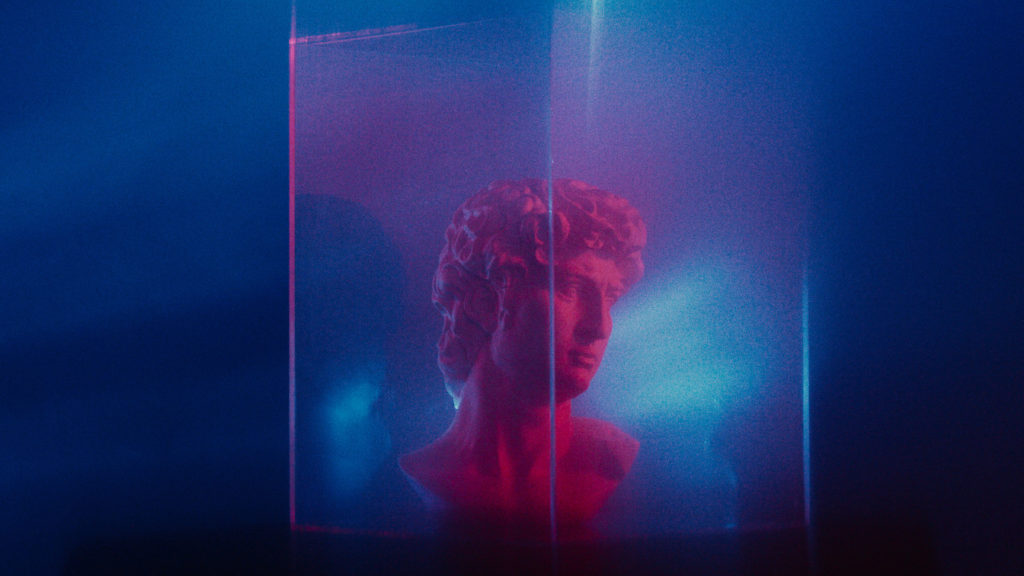 By blending and overlapping these lighting setups in the editing process, we aimed to create an array of scenes that embraced the emotion emanating from the song. Stylistically, we also wanted to echo 80s music videos that overtly used fades as their transitions.
Without a rigid narrative to restrict us, our concept allowed us to explore different visual techniques, giving us the freedom to throw continuity into the wind; to focus purely on creating unique images. From a practical standpoint, this also meant we could shoot the entire film in a studio space with minimal lighting and a lot of ingenuity!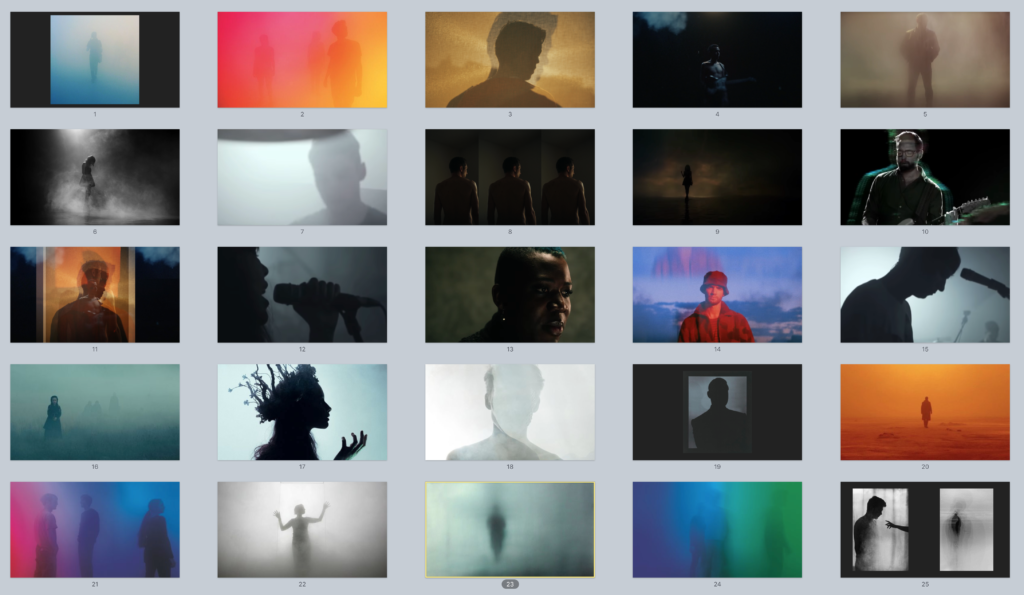 Part 3 – The Shoot
The Prep
The next step was to gather a crew! Jordan and I scraped some money together and I reached out to a set of trusted and like-minded filmmakers to help out with the project.
Producer Erin Gilchrist and cinematographer Joel Schaeffer were the first to jump onboard, joined by the great steadicam operator Derrick Axtell. Other crew members quickly followed, including gaffer Ben Long, grip Erique Duboise and G&E Sam Pemberton and Jasper Khadjenouri. All graciously agreed to donate their time to make this video happen and were instrumental in this project coming together.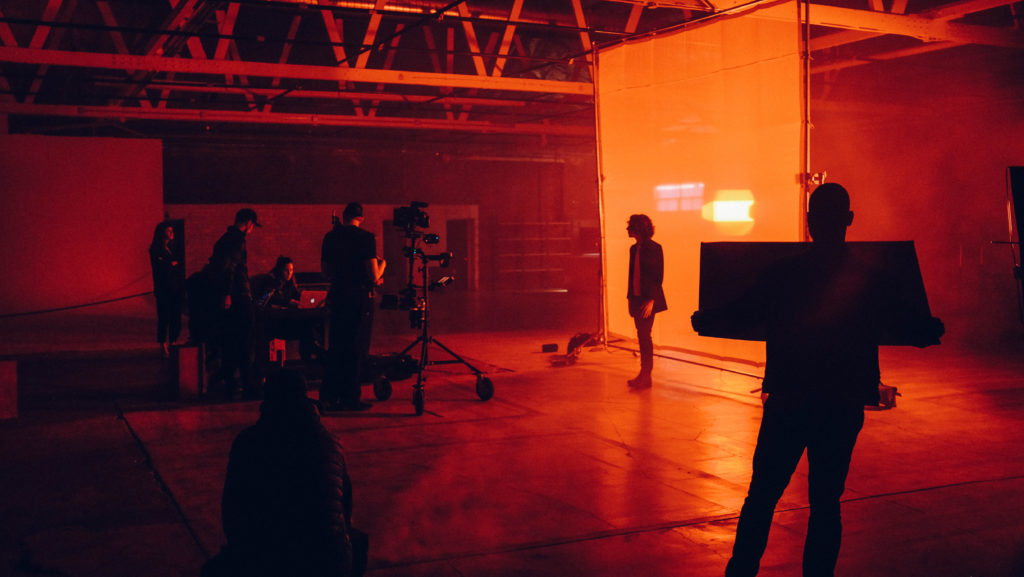 We scouted studio options and discussed the various setups we would need to create each of our scenes. Joel designed a set of lighting plans and sourced the required lights, I got my Red Scarlet-W camera and Zeiss CP2 lenses together, and Erin mapped out a loose shooting schedule for the day. Three weeks after reaching out to Jordan, we were ready to shoot.
The Day
Our single shoot day was truly a blast. We followed a vague schedule that permitted us to film a few takes of each lighting setup, but also to try different techniques and let our imagination run wild. There were no major hiccups to mention. In fact, a magnificent "accident" turned out to become one of the most significant visuals from the clip.
One of our setups required us to fill the entire studio space with haze. I wanted to achieve a thick and misty atmosphere, from which Jordan would appear and disappear from view as the camera travelled through the space. The key light Joel was using – made of dozens LED diodes – caught the haze in a way that separated its sources, turning the light into a glorious rainbow. Needless to say, this proved more than appropriate for a track called "Sunshine".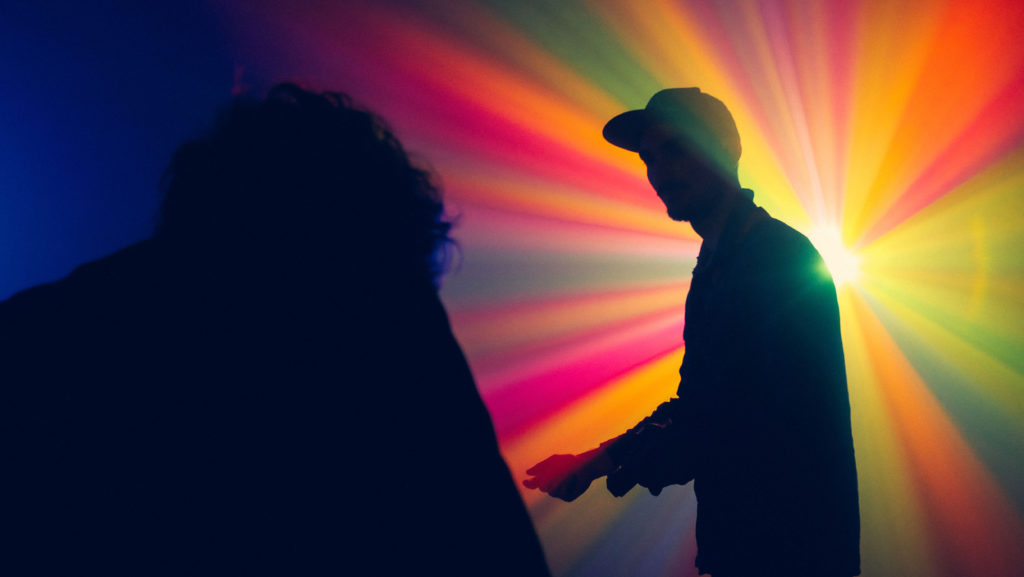 We wrapped the day on time with a general sense we had accomplished something special.
Part 4 – The End
The Post
A large part of the post production on this job was to find rhythm in the editing process. I had an abundance of great material, but when there is no wrong way to cut a film together, it can become challenging to find the right way to do it!
I sat with the footage for a while and began to flesh out a structure that would follow the music from start to finish. Once the structure was in place, Jordan and I spent a considerable amount of time playing with various ways we could blend the footage together to achieve the most interesting results and build the film up from start to finish in a seamless way.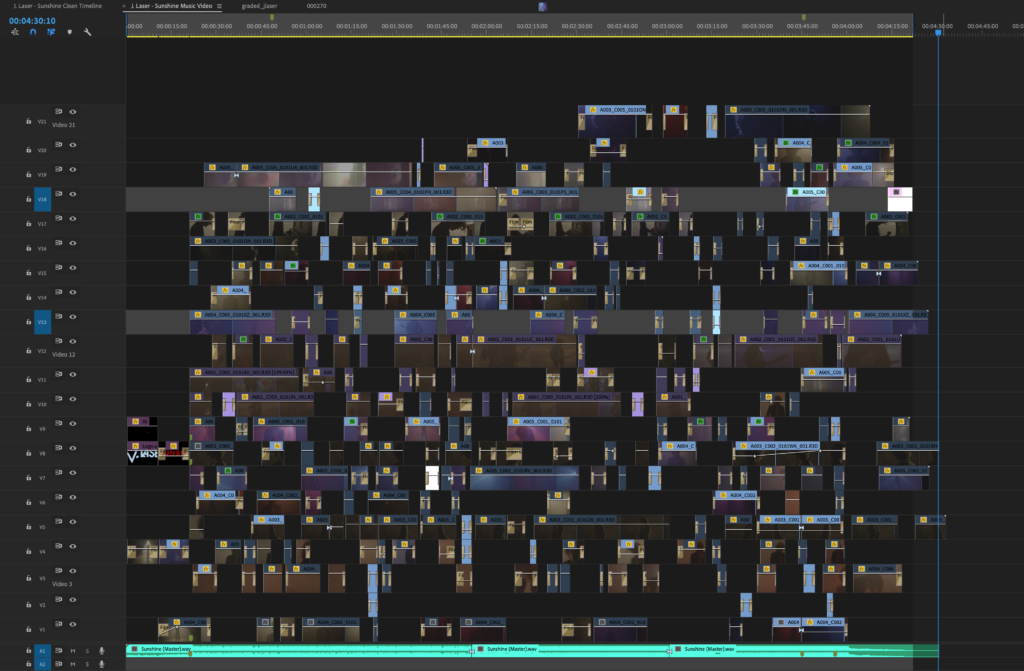 We finally arrived at a version that was satisfying for both of us and locked the offline version of the film. I sent it to the uber-talented colorist Jacob Mckee, who also took on the challenge of the project with open arms. The color timing of this film was incredibly difficult, as the visuals were blending with one another on every frame, thus creating a continuously evolving canvas for Jacob to work from. He did an outstanding job and I can't imagine the amount of wizardry that went into finishing the film from his end.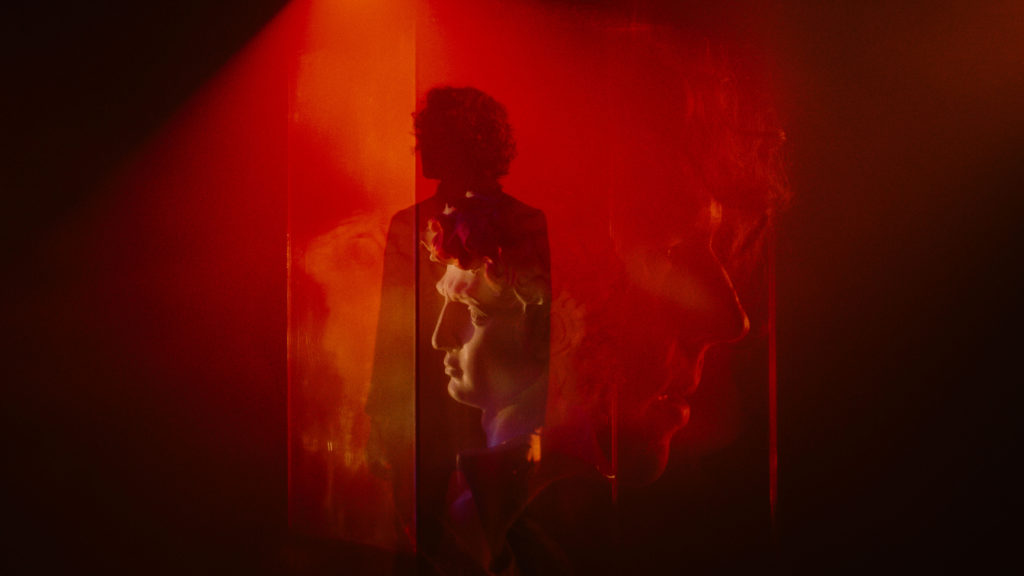 Lessons
Being primarily abstract, the video could be interpreted in a variety of ways. I like to think of it as a visual representation of the creative process that went into making the track, with notes and music blending in a colorful mist of inspiration.
I look back at this project as one of my favorite pieces from last year. Collaborating with friends and artists that I admire and respect is always the most fulfilling type of work. This video is a testament to that.
I am extremely proud of the final film and immensely grateful to everyone who helped make it a reality. So reach out to your heroes, make your own luck, embrace the limitations, and keep creating personal work whenever you get a chance. The world surely needs it now more than ever!
About the author