It was a cold March morning in the pre-covid-19, lockdown-free world. I awoke to a torrent of notifications, along with an email from Vimeo. I had just been awarded my very first Staff Pick for my latest film – The Last Video Store – a project I self-shot on a minuscule budget of $50 USD.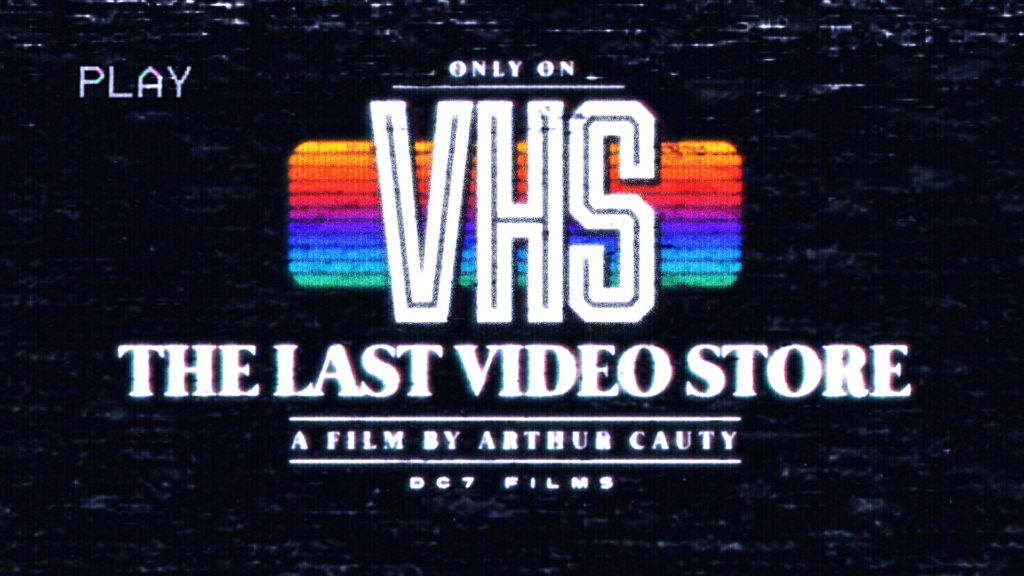 The holy grail
For many of us in the filmmaking community, the Vimeo Staff Pick is one of the most coveted accolades around. And rightly so. Not only do you get that shiny little badge embellishing your video thumbnail, but it's a sure-fire way to get your hard work in front of a huge community of filmmakers, producers and other artists, along with tens – or even hundreds – of thousands of views. Staff picks can lead to some exciting things. For me, this has included funding opportunities, film festival invites, television broadcasts, and significant exposure as a direct consequence of being selected.
There are lots of useful bits of information out there from Vimeo staff on their process for curating the Staff Picks channel. What I'd like to do is shine a light on the other side of the coin, giving you a brief insight into the production of my film and, perhaps most importantly, the steps I took to promote it and ensure that people were watching and engaging with my work from the get-go.
While it's likely that setting out solely in pursuit of a Staff Pick won't get you very far, I hope that you can find something of value here to apply to your own work, perhaps increasing your chances of receiving a Staff Pick yourself.
Finding a story
As a documentary filmmaker, I'm always looking for new and interesting stories to tell. More specifically, I'm always looking for stories I can gain access to and tell on a shoestring budget. I often start by looking at what's happening around me in my city. Or I look for stories I can access through friends, colleagues or local businesses.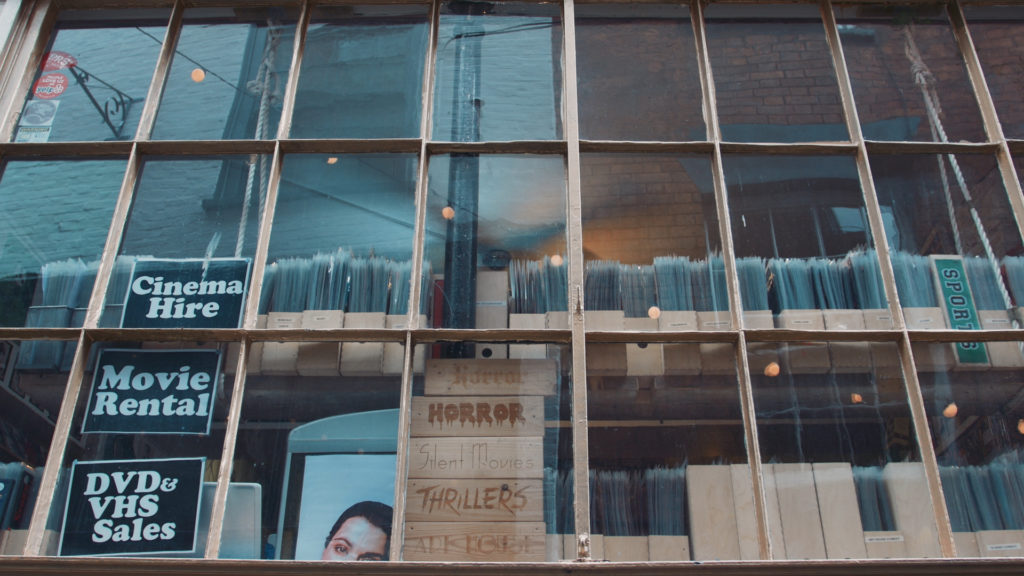 I stumbled upon a gem in the form of 20th Century Flicks – a DVD and VHS rental store nestled away on a narrow pedestrianised street in Bristol, England. I'd never even heard of the place before and was amazed that this little independent shop had somehow outlived Blockbuster and survived the streaming apocalypse.
I started reading up about them and discovered that not only were they one of the few video stores left in the country, but also had a reasonable claim to being the oldest in the World. A few people have disputed this since the film's release, but from the research I've done the claim still stands. They've endured the advent of torrents, streaming and downloading through a combination of integrity, innovation and a love for what is sadly a bygone way of watching movies. And the best thing is that they were on my doorstep.
I'd found my story. Now to tell it.
Production
After a short exchange of emails I was stepping through a door into a world steeped in nostalgia. There were shelves stacked floor to ceiling with thousands of films, movie posters and memorabilia adorning all walls and surfaces. It took me back to the days of browsing through films at my local video stores and Blockbusters as a kid – an experience far removed from that of scrolling through thumbnails on Netflix.
As I set up my camera, people would drift in from the streets and peruse the shelves, chatting away with co-owner Dave Taylor about whatever film they had just seen. It dawned on me that this conversational element is perhaps the thing a lot of people come here for. It's one facet of the video store experience that streaming can't imitate.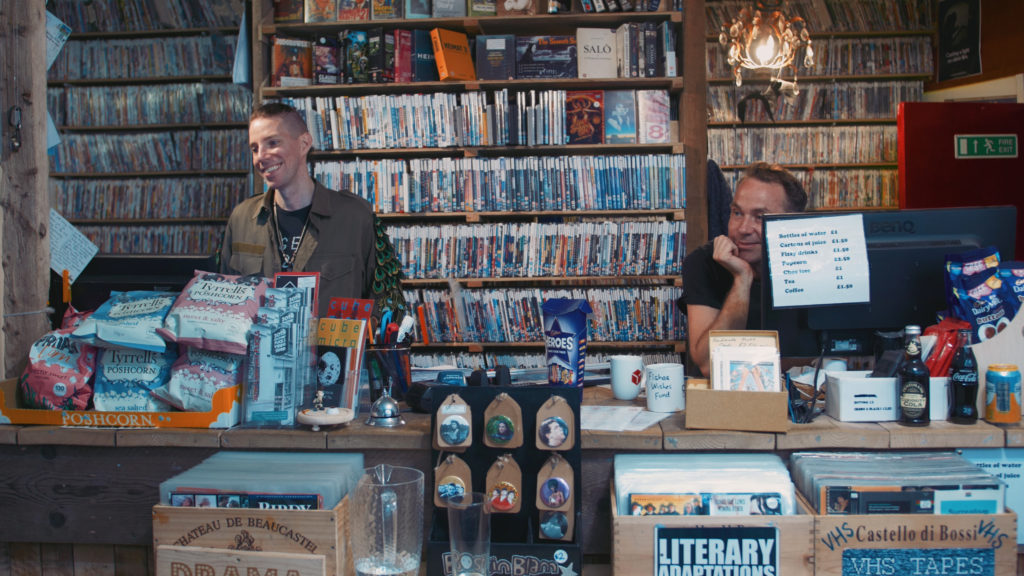 I immediately felt like I'd found something special here; a timely story with relatable, likeable characters, and a cool setting that evoked nostalgia and emotion.
The entire film was self-shot over two afternoons on my old Panasonic GH4 with a couple of Sigma Art lenses and a Zoom H1 audio recorder with a Rode Lavalier microphone. The only expense during these two days came in the form of parking in the middle of Bristol city centre, which came in around £12 (or $15 USD).
Total production expenses: $15
Post-production
Continuing in the vein of a one-man-band, I cut the film myself at home. Wanting to push the low budget aspect as far as possible, I sourced some free music through a trial with a subscription service, and acquired some archive to use under fair use. I created the title graphics in After Effects with the help of a Youtube tutorial, a free project template and a bit of trial and error. Within a couple of days I had a film I was happy with. I let it sit for a day or so, then applied some final tweaks, and finally a grade and mix.
If you're lucky enough to have a budget to work with, then great. But for those with financial restraints, it's worth bearing in mind that a bit of resourcefulness can go a long way.
Total post production expenses: $0
Promotion
Expecting your film to find an audience and generate its own traction if you plonk it online somewhere is an easy mistake to make. No matter how amazing your work is, you'll most likely need to put the hours in to ensure it finds the audience it deserves. In some instances, making the film is only half the job. In the case of The Last Video Store, I can safely say that I put more time into promoting it than I did shooting and editing it.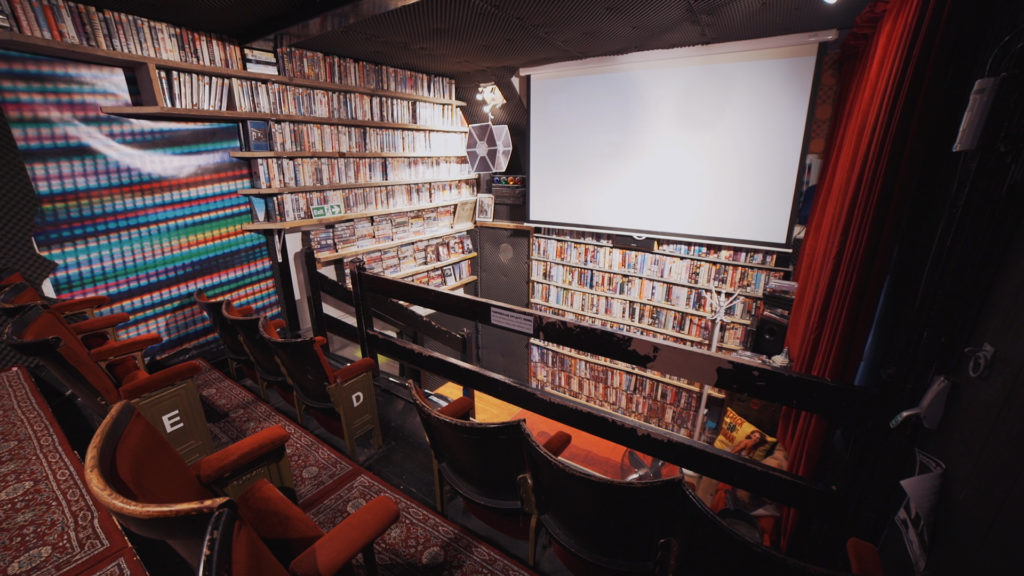 I published the film first thing on a Monday morning. Understanding the importance of accumulating views early, I promptly shared the film on my social media pages. The guys at 20th Century Flicks did the same. I shared to a few Facebook groups. I emailed it to friends, colleagues, industry contacts, other video stores, and anyone else who might be interested. I made sure to engage with my audience, replying to all comments and messages that came in.
With the knowledge that Vimeo staff regularly scour video curator sites in search of new Staff Picks, I knew that submitting to some of these would increase my chances. I settled on Film Shortage and BooooooomTV (costing me $20 and $15 respectively), both of which featured my film within a few days. Other notable sites include Director's Notes and Short of the Week. It's worth browsing through each of these channels and deciding where your film best fits.
I created a press pack – which included a synopsis, director's statement, hypothetical Q&A, various pieces of artwork and stills – and sent this to bloggers, local magazines, newspapers, radio and TV channels. I made myself available to interview, but also ensured my email contained sufficient information for journalists to write articles without the need to contact me for further details.
Sure enough, articles started to pop up all over the place. As did requests for interviews. A couple of days later I was speaking about the film live on BBC Radio.
The proverbial ball was rolling. And I kept at it all week.
Total promotional expenses: $35
Triumph
Taking a look at my film's statistics on Vimeo, I was able to generate around 75,000 impressions in the first few days alone. I believe that this initial groundwork was instrumental in the film's success, and in placing it on the radar of Vimeo curators. If I had simply posted the film online and left it for people to discover on their own, it's highly probable that it would have drifted away into obscurity.

Just eight days after publishing, I got the Staff Pick. The spike in the graph on March 2nd shows the impact of this.
I am under no illusions about the importance of the actual film. The Last Video Store tapped into a world of nostalgia, stirring memories that many people hold dear. I've received messages from people who have been reduced to tears by my film, from people who have watched my film and subsequently embarked on a pilgrimage across the country solely to visit this shop.
I am of course aware that if I'd put out a disjointed story that simply didn't resonate with people, or a technically flawed piece of work, no amount of promotion would have helped. At the same time, the most beautiful, emotive, intricately-crafted story isn't going to go anywhere on its own. You've poured your time and sweat into making your art, don't give up at the last hurdle. Put the time into ensuring it finds the audience it deserves.
The beautiful thing is that it's easier than ever to reach people due to social media and platforms like Vimeo and YouTube. Sure, it's a crowded place which can make things difficult, but it is possible to find success for your film online, through some really simple and straightforward methods. And you can do so without breaking the bank.
If you ever find yourself in Bristol, be sure to stop by 20th Century Flicks and say hello.
About the author