It's an exciting time to be a content creator, filmmaker, or photographer. Why? Cameras and gear are better and more affordable than ever. In the past – say ten to twenty years ago – it was much more difficult to get started in our industry, especially as an independent filmmaker. If you wanted to own your kit, you had to invest in some seriously expensive equipment. And back then, the kit you could buy was nowhere near today's standards and you had far less choice.
These days, you can work for a summer in order to save for a TV or cinema-quality camera. The problem isn't being able to afford filmmaking equipment, it's deciding on what to buy. It's difficult! We're bombarded by ads and influencers trying to sell the latest cameras, gimbals, lenses, and gear from what feels like hundreds of manufacturers. Plus, you now have fans of different brands trying to pressure you into buying what they preach is "the right camera".
In reality, people have to understand that independent filmmakers don't go out and buy the latest equipment all of the time. Mainly, they can't afford to. But also, they very rarely need to. Over my career as a filmmaker, I've owned many cameras and I've realized that they're not as important as people think. Let me tell you why.
Starting out at film school
I started out like most people in film school, with almost zero experience and a lust for cameras, gear, and technology. I've always prided myself on being the guy who is most up-to-date with gear. I could tell you about the latest and greatest when it comes to any kind of kit.
During my first year, I needed to buy a camera. This was a big decision – everyone remembers their first proper camera. I ended up buying the new (at the time) Canon 650D. I had almost never touched a DSLR before, but this was a great camera to learn the basics about shutter speed, aperture, ISO, and everything else.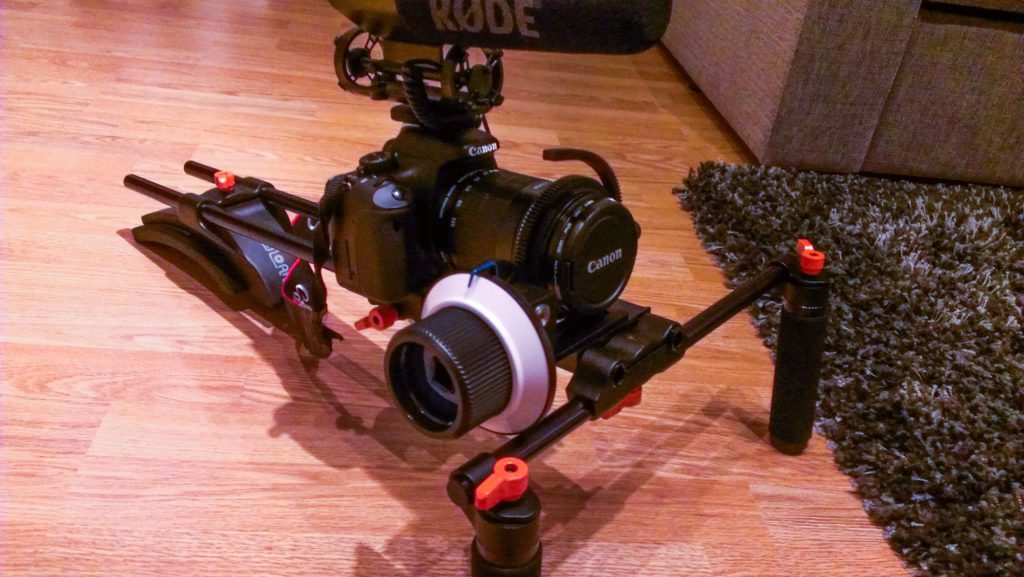 The way I saw it, when you're getting started as a filmmaker, you don't need a camera with fancy features and all the bells and whistles, especially if you don't know how to use them. You need something that's reliable, which you can use to learn the basics, and my Canon was perfect.
But, it didn't last long. Attracted by the better battery life and upgraded ergonomics, I switched to a Canon 60D. I also invested in my first L-series lens, the 16-35mm F2.8 II. At the time, the price of an L-series lens was a big investment, especially as a student. But, the Canon C300 was gaining popularity, and Metabones had made a couple of adaptors for the FS100 and FS700, which I thought would make the L-series lenses future proof.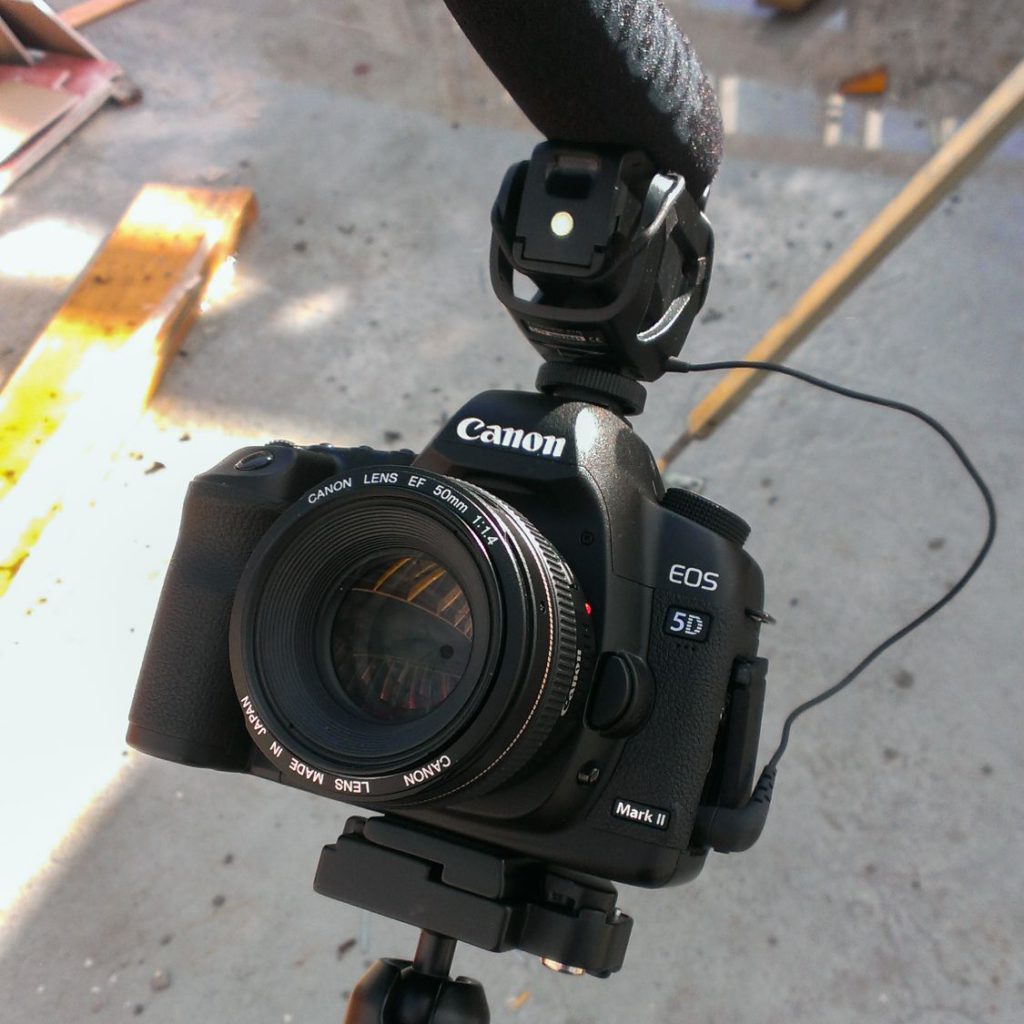 And then I got my first taste of full-frame filmmaking. I bought a Canon 5D Mark II. I still had my Canon 60D, but the full-frame look of the 5D is something special. Even now, looking back at some of the footage I shot on the 5D makes me feel nostalgic!
The switch from Canon to Sony
Around the last year of film school, the Sony A7s launched and blew everyone away with its low-light footage. That little camera promised great quality 4K recording, an Atomos recorder, plus it also had an XLR-adapter giving you professional audio inputs and full external control. It was leaps and bounds ahead of my beloved 5D, and I pulled the trigger on it right away.
It was with this killer combo of my Sony A7s and an Atomos shogun recorder that I worked on my first productions as a filmmaker. The rig looked completely bonkers; a proper franken-rig of a setup, but I loved it. I shot some corporate pieces, web commercials, and other small jobs. I also shot my graduation film – my film school only had Sony F3-cameras to shoot on, and without external recorders.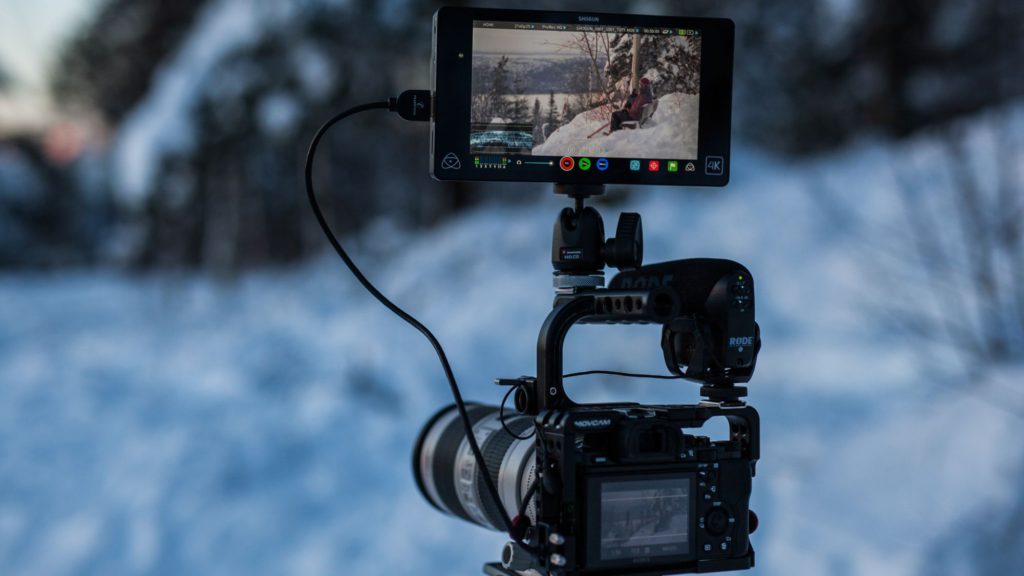 These days, Canon has really caught up with Sony. But, at that time, the switch to Sony was a no-brainer. Nevertheless, I still held on to my L-series lenses, as they had mechanical focus which worked better for video than Sony's lenses. I also held on to my 5D Mark II for stills as I prefer to keep my kit separate that way.
Finding the right camera for the job
In 2015, I was doing a lot of Electronic News-Gathering (ENG) work, as well as commercial work for clients. I was working with small to mid-sized agencies, and shooting as a one-man-band most of the time. I'd gotten used to ENG-style cameras and it made sense to have one of my own, so I took a leap of faith and leased out a brand new Sony FS7.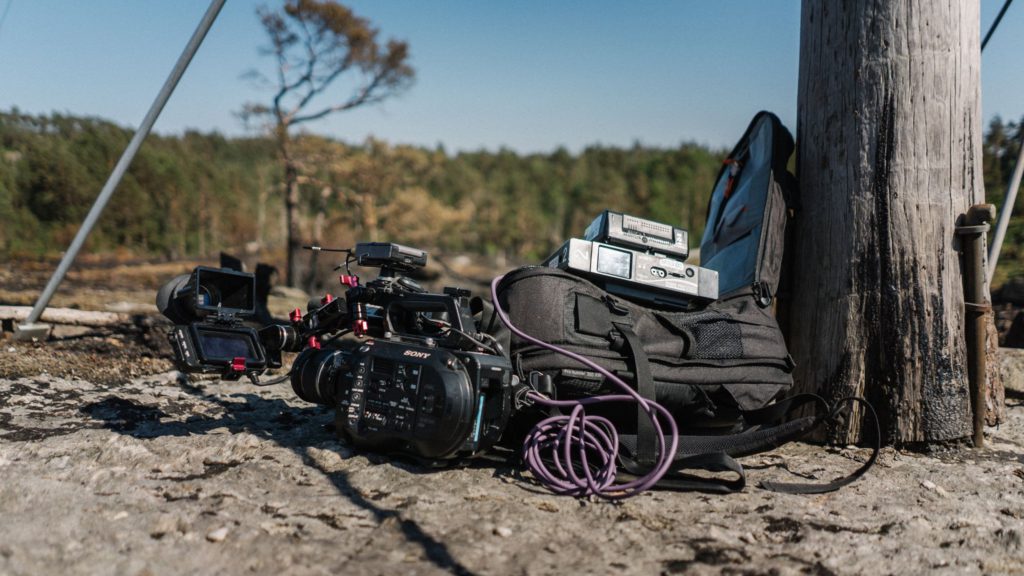 At the time, it was a revolutionary camera, bringing 4K, great slow-mo capabilities, built-in ND filters, XLR connectors, and exceptional ergonomics right out of the box. Looking back on it now, the FS7 was probably my best investment in a piece of kit, and I suspect it will stay that way for a long, long time.
There were more expensive options (that I probably couldn't afford) but the FS7 had all the capabilities I needed, and it was the right camera for the jobs I was working on. I also switched my A7s for the A7s II for the internal 4K recording. This Sony combo was often used together. I'd conduct interviews with the FS7 as my main camera while using the A7s II as a nimble B-camera for quick and dirty shots.
I still own the FS7 to this day. I use it myself and rent it out to other filmmakers. After five years, I know that camera like the back of my hand; I can almost operate it blindfolded, and you can't really put a price on that. It was a seriously impressive camera when it launched, and I still think it performs exceptionally well by today's standards. I had absolutely no reason to upgrade… or that's what I thought.
My Arri Amira: It's business, not pleasure… Or, maybe both.
Last year, I bought my dream camera, the Arri Amira. It's a camera I've wanted for a long time. But, it wasn't an impulse buy. I like to think it's a smart investment.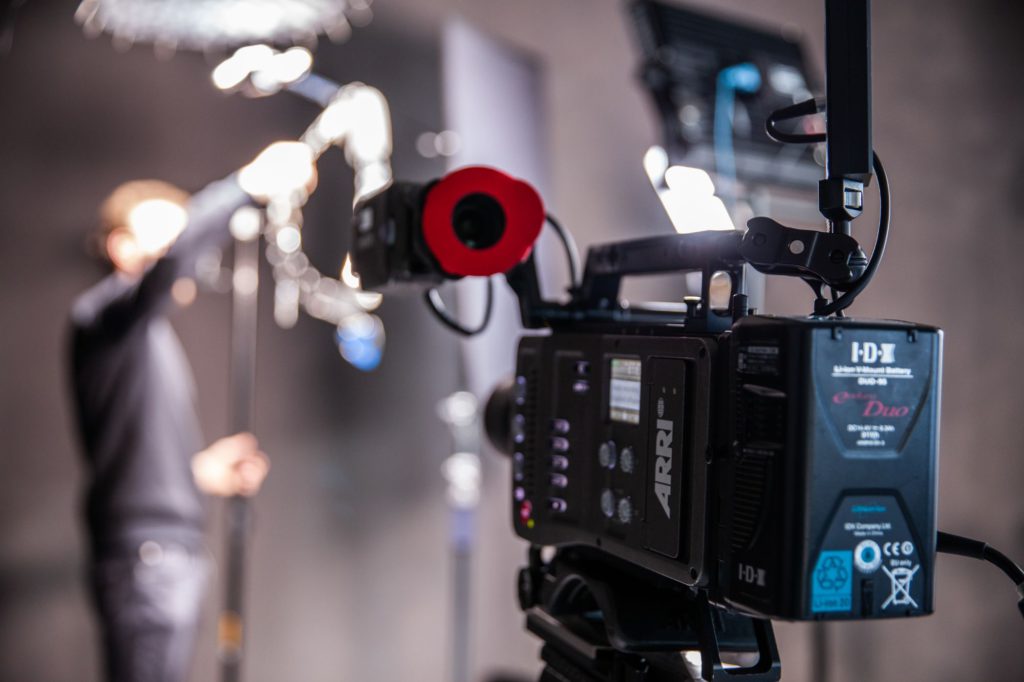 I often rent Arri cameras when the job requires it. And, here in Norway, the Arri Alexa is definitely the go-to camera for commercial work. But, in my city, there isn't a large rental house that offers several Alexa Minis. In fact, there's a lack of Arri cameras in general. After talking to several people in the industry, they were all extremely positive about the opportunity to locally rent an Arri camera with a nice accessory package for projects.
There may have been newer and more exciting cameras being released at the time, such as the C500 Mark II, C300 Mark III, and the FX9, but the Arri Amira had been on my wishlist and I knew that it would help to pay for itself through rentals. So, with all of this in mind, I bit the bullet and bought my dream camera.
Treat your camera as an investment
Now, after a career that's shifted from Canon to Sony to Arri, I realize that cameras aren't as important as people say they are. Or, should I say, new cameras aren't as important as people say they are. Just because you see a great review for the latest gear doesn't make your existing camera or equipment any worse.
As an independent filmmaker, one way you can work out whether you should buy a new camera is to question whether it's a good investment in both your art and your business. Don't buy a camera because some person on the internet says it's the "best" thing ever. Buy a camera based on your situation and the type of work you're doing, or want to be doing.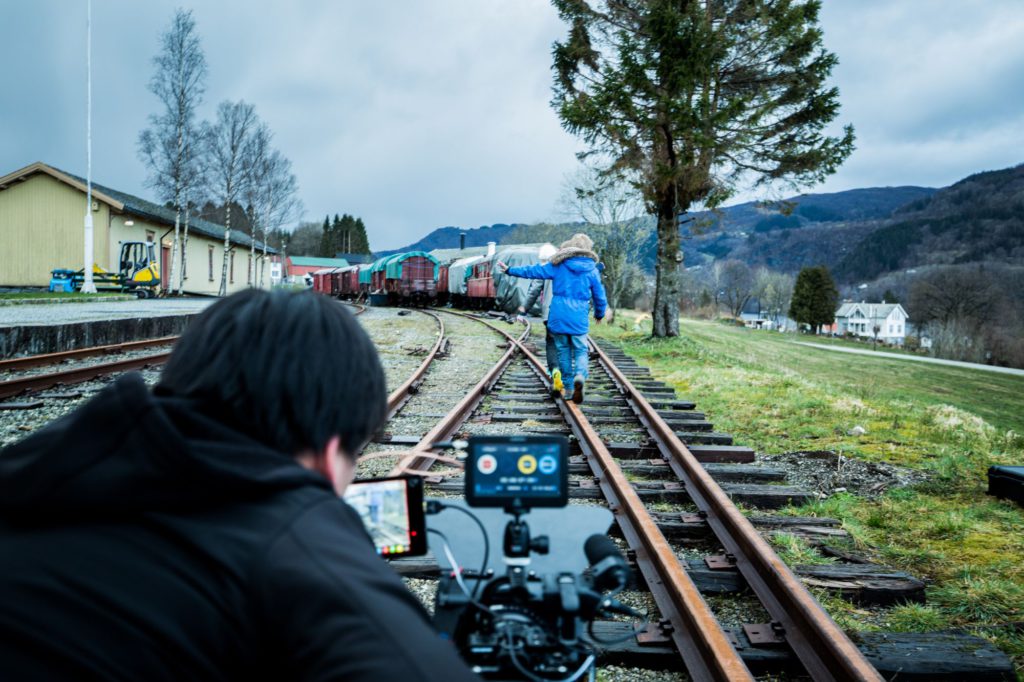 All of my purchases have been methodically thought-out and backed-up by a clear rationale. It's good to take this business-minded approach to your filmmaking gear because, at the end of the day, it is your business.
I think people will always be quick to say that a camera is out of date and that you need to upgrade to the next big thing. These are the people that said my FS7 didn't look cinematic enough, or that the color science was inferior. Now, they might say my Arri Amira is old, or not an Alexa Mini, or not full frame. But, they're not worth listening to.
If you're happy using the camera, and it allows you to shoot great video, who cares?
Lessons my gear has taught me
I'm lucky to have owned so many cameras over the course of my career. I feel fortunate to be in a position where I can invest in some serious kit over several years. But, at the same time, whenever I've upgraded or switched out my camera, it's always felt like a natural progression in my journey as a filmmaker.
That's the key point that I encourage you to take from this post: don't upgrade your camera unless you can justify it to yourself. You certainly don't need to justify your camera to anyone else. And don't judge others by their camera, either.
Cameras will last you a long time, if you let them.
About the author